Theresa Baumert, MS, OTR/L, Clinic Director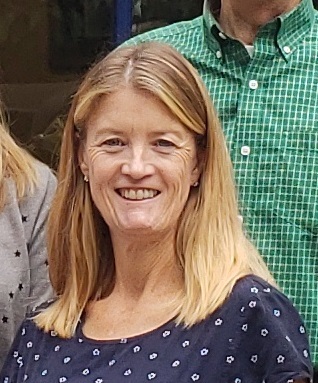 Theresa is a board certified and licensed Occupational Therapist. She obtained her Bachelor of Applied Science degree (Occupational Therapy) from Curtin University of Western Australia and received her Masters of Science (OT) from San Jose State University in 2014. Since 2007, Theresa has specialized in the field of pediatrics, working in private practice, outpatient clinics and in-home settings. Theresa is registered and licensed to practice nationally (NBCOT) and with the State of California (CA Board of OT).
In 2019, she completed her certification in the administration of the Sensory Integration and Praxis Test (SIPT). Theresa further developed her skills in sensory processing, attending the Level 1 Mentorship course at the Star Institute in Denver, Colorado. Other courses she has completed include training in fine and gross motor development, various handwriting programs and self-regulation strategies. Theresa enjoys working with children with a variety of challenges and skills (including autism, ADHD and general developmental delay), collaborating with their families and other team members to assist them to reach their fullest potential.
Theresa shares, "The most important part of my therapy is to establish a strong connection with each child and his/her family in order to facilitate a path to participating in their daily lives. I get the greatest joy from seeing the child engage in the particular activities that have previously been unattainable. Play is the child's work, so I use this to assist the child's learning and development in areas that are particularly challenging."
​​​

Jeff Marks, 
Former Director &
Consulting Occupational Therapist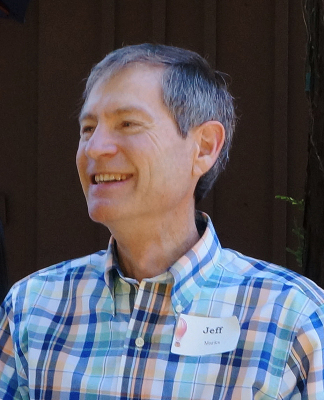 Jeff is PlaySteps' former clinic director and continues to work at the clinic on a part-time basis providing consultation and mentoring for current therapists as well as seeing clients.
Jeff brings over 40 years of experience as an Occupational Therapist working primarily with children and young adults in hospitals, group homes, home-health, schools, home-based early intervention and clinic-based settings. He graduated from San Jose State University with a Bachelors degree in Occupational Therapy. His more recent course work includes Assessment and Treatment Planning for Praxis Intervention, Developing  Sensory Diets, Treatment of Sensory Processing Disorders, Therapeutic Listening, Vestibular - Visual Training, ​Vision Screening and Therapy, Handwriting Without Tears, SOS Approach to Feeding, and courses on autism spectrum disorders.

Jeff served for 28 years as Executive Director for a local nonprofit agency that provided a family-like group home and respite care for children with physical and developmental disabilities. He provided overall leadership for the agency, while using his skills as an OT to plan the children's developmental programs and to train the staff and volunteers.

Jeff was also instrumental in launching the Special Needs ministry in his church, and continues to volunteer there weekly as another way to support children with special needs and their families. He lives in Palo Alto with his wife, Jean. They have two adult children.
Barbara Fourt, Clinic Founder
(of Fourt Therapy Center)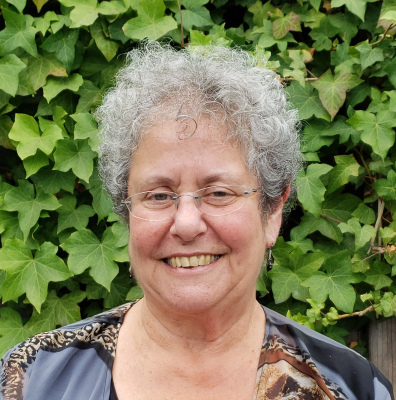 Barbara is former clinic director and founder of Fourt Therapy Center (clinic name previous to PlaySteps). She continues to work at the clinic on a part-time basis. She has a strong background in providing therapy for sensory processing issues, and is certified in administering and interpreting the Sensory Integration and Praxis Tests (SIPT) as well as its predecessor, the Southern California Sensory Integration Tests. She has also had extensive experience in assessing and developing children's hand skills related to handwriting.

Barbara founded Fourt Therapy Center in 1995 with the goal of providing high quality therapy that would be enhanced by close collaboration with families and other professionals involved in the child's care. Prior to that, she had many years of experience as an OT staff member and Department Head at Children's Health Council, as well as OT staff member and Director of Pediatric Rehab at Mills-Peninsula Hospitals.  

Following her Bachelor of Arts degree from Washington University in St. Louis, she completed her post-graduate OT training at the University of Pennsylvania in Philadelphia, and later earned a Master's degree in Education, with a focus on Special Education, at San Jose State University.

After 40 years as a practicing pediatric occupational therapist, including 17 years as clinic director, she was pleased to turn over the clinic to Jeff in July 2013. She continues to provide consultation and mentoring for current therapists at the clinic.